Chrysler Employee Discounts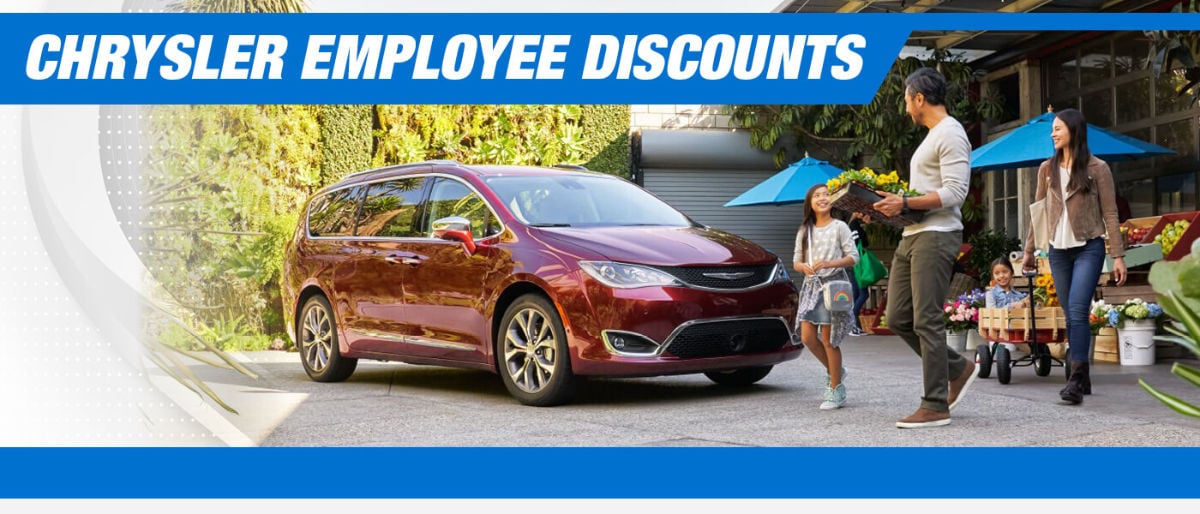 The FCA Employee Advantage Program is an exclusive program that allows eligible participants and eligible family members to purchase or lease most new Chrysler, Dodge, FIAT, Jeep, and Ram vehicles using impressive discounts and exclusive benefits. It's important to note that "employee price" refers to the price that is printed on the factory invoice of a vehicle. If you have any questions please don't hesitate to call Mike Anderson Chrysler Dodge Jeep Ram of Logansport, IN, at (574) 753-5151.  This discount has a rich history and over the years has been known by many names, such as EP, Greenslip, and Greensheet.  Along with the actual employee/eligible family member discount there are also other variations, such as a Friends Discount, Supplier Pricing programs, Military Discounts, First Responder Programs and more.

What Do the Discounts Include?
FCA employees and retirees (and their eligible family members) receive special discounts on new vehicles. Often times these discounts are referred to as "employee pricing", otherwise known as EP. The discount offers the employee or retiree a substantial savings opportunity along with the opportunity to qualify for most other consumer rebates, incentives, or financing alternatives.
Who Qualifies?
So, who exactly qualifies for the FCA Employee Advantage Program? The following individuals are eligible to participate:
Employees - all regular full and part-time on-roll FCA US LLC employees, Service Agreement Workers of FCA US, certain former employees of FCA US or Chrysler LLC
With the FCA Employee Advantage Program, the employee can pass this discount on to select family members. Those family members are eligible to purchase vehicles at the same discount as the employee. Relationships that qualify for this extensive discount include:
Spouse/domestic partner
Children and step-children
Parents and in-laws
Siblings (including step-brother/sister and brother/sister-in-law)
Grandparents
Grandchildren
How Do I Get Started?
What are you waiting for? Receive your exclusive employee benefits and discounts today! To get started, simply log into the Employee Advantage website at www.ea.chrysler.com. Here you can receive your control number to use for your discounted purchase. You're also able to register eligible family members to use your discount. To do this, follow these simple steps:
Register eligible family buyers
Get your control number
Redeem at a dealership
If you have any questions whatsoever, please contact Mike Anderson Chrysler Dodge Jeep Ram of Logansport, IN, at (574) 753-6285 or send us a message online, and we'll be more than happy to help you!